SPX 2013 Special Guest Profile — Gary Panter
Gary Panter has been creating art in a variety of media since the 70's, when he first exhibited his paintings and drew posters for bands from Los Angeles's punk rock scene. From the late 70's and into the 80's, Panter's work was featured in zines such as Slash, and later was part of the alternative comics movement in Raw.
In 1980, Panter published the Rozz Tox Manifesto in Ralph Records catalog calling for artists to act and create art within popular media to reach a larger audience. Panter reached his own large audience for his Emmy-winning work as a set designer for Pee Wee's Playhouse. His work on the show was notable for being a bit noisier and more chaotic than the design of other children's shows at the time.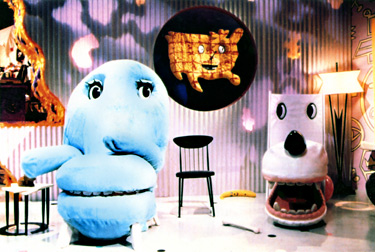 Panter's best known comic is his longest running. His post-apocalyptic character Jimbo was seen in Raw in 1982. "Jimbo" serials began appearing in the mid-90's, with longer graphic novels featuring more literary elements such as Jimbo in Purgatory and Jimbo's Inferno being published in the early 2000's. In 2013, Fantagraphics collected and published a volume of Dal Tokyo, Panter's long running science fiction strip combining his punk sensibilities with a Martian world developed by Japanese and Texan workers.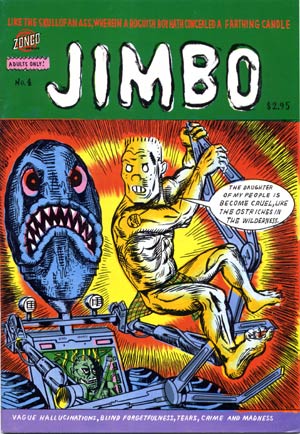 Panter attended Texas A&M University where he studied under illustration Jack Unruh. Along with creating comics and designing sets, Panter produces light shows, paintings, and other fine art. He has animated two web series for Cartoon Network, and has published illustrations for Time, The New Yorker, Rolling Stone, and Entertainment Weekly. He was honored with the 2000 Chrysler Design Award and the 2012 Klein Award at the MoCCA Arts Festival. He has had his work exhibited in the Phoenix Art Museum and the Dunn and Brown Contemporary Gallery, and portions from his large body of work have been published in various compilations.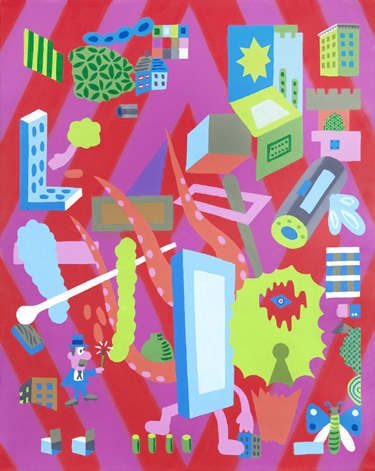 Panter will appear as a special guest at SPX on September 14th and 15th.